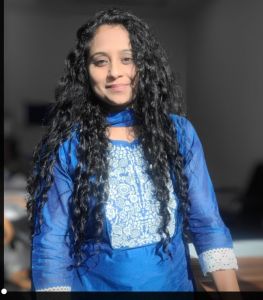 Dr. Roopal Shrivastava
The Faculty of Administrative Sciences and Economics is pleased to welcome you to the Entrepreneurship and Marketing Department. This region's and this country's needs for economic growth have increased the demand for entrepreneurs in society and the Bureau of Labour Statistics predicts that employment in marketing fields will expand faster than most jobs over the next ten years. "CREATIVITY" is the factor that unites the two.
Hence, this undergraduate program was created to produce creative, goal-oriented, innovative professionals who will be equipped with about two majors. This will place a strong emphasis on entrepreneurship, which is perfect for developing a business idea, starting a new company, or growing an existing company. The second major is marketing, a subject that is always evolving. Throughout all marketing domains, the program involves applied learning and decision-making.
In order to change the entrepreneurial ecosystem in Iraq, there is an increasing need for business professionals. Incubation cell of university will fill the gap by providing educational resources, access to mentors from industry, technical assistance and advises from leaders that would alter the entrepreneurial ecosystem in Iraq, in this region.
Graduates seeking job after university will find plenty of opportunities with marketing that will contribute to bolstering Iraq's innovative market and reshaping society with the development of the region.
University possesses strong relationship with local, regional and collaboration with international partners that would be an added advantage to advance experiential learning, professional growth and networking opportunities for students.
We commit to support the vision of the university to build professionals and entrepreneurs by fostering change in mindset and approach.
I extend the invitation to join and learn the cutting-edge, fascinating multi-discipline for establishing a prosperous career.