Faculty of Administrative Sciences and Economics, Examination Committee announced the Fall Semester Midterm Examination Schedule for the Academic Years 2019-2020.
Download the UPDATED PDF file Schedule.
Faculty Students are must focus on the following notes:
Students should come on time and be ready in the exam room 10 minutes earlier late students are not allowed.
No ID = No Exam.
Borrowing is not allowed at all.
All electric devices, papers, bags .. etc should be kept outside the exam room.
Examination committee directs the students to get the details of General Examination Guidelines.
Business and Management Department Midterm Examination Schedule: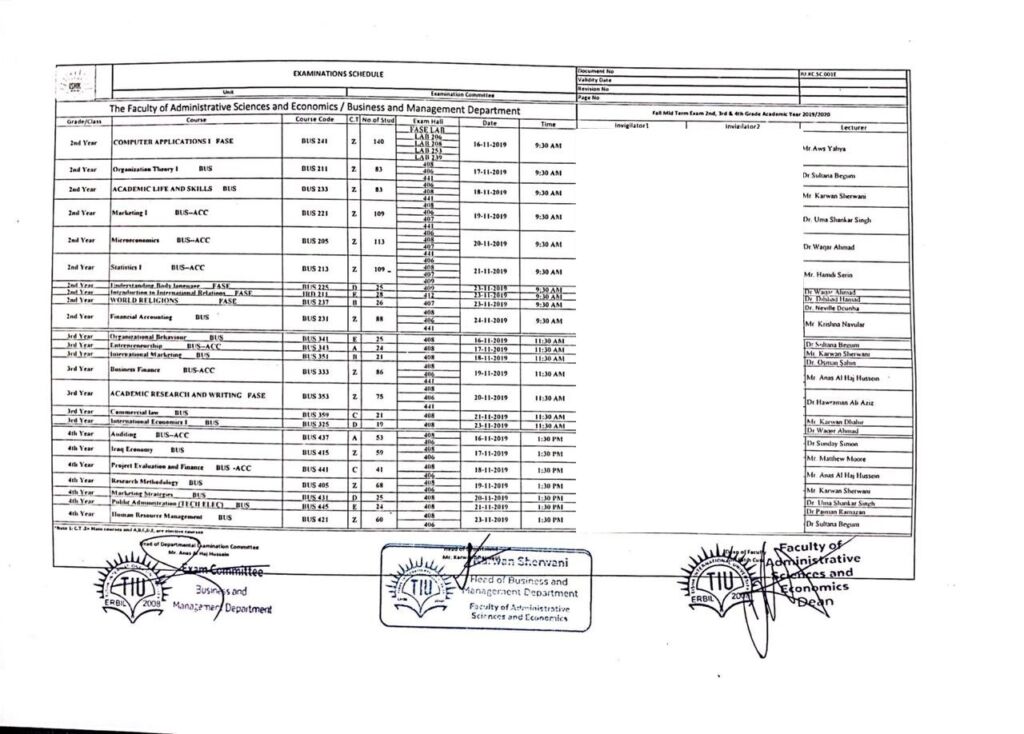 Accounting Department Midterm Examination Schedule: Updated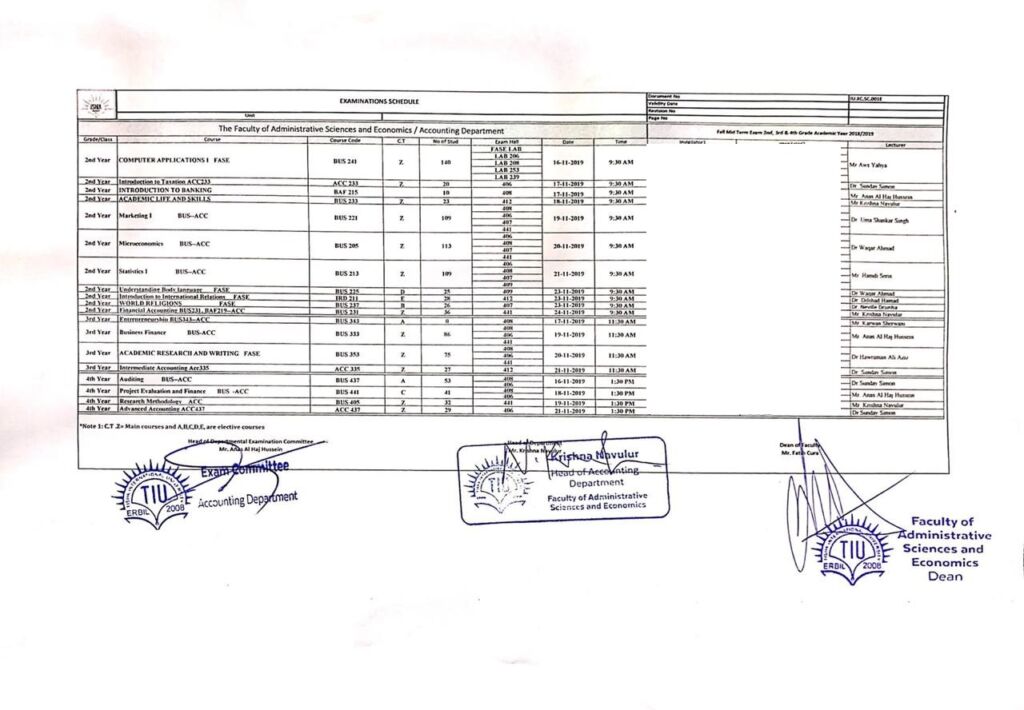 International Relations & Diplomacy Midterm Examination Schedule: Updated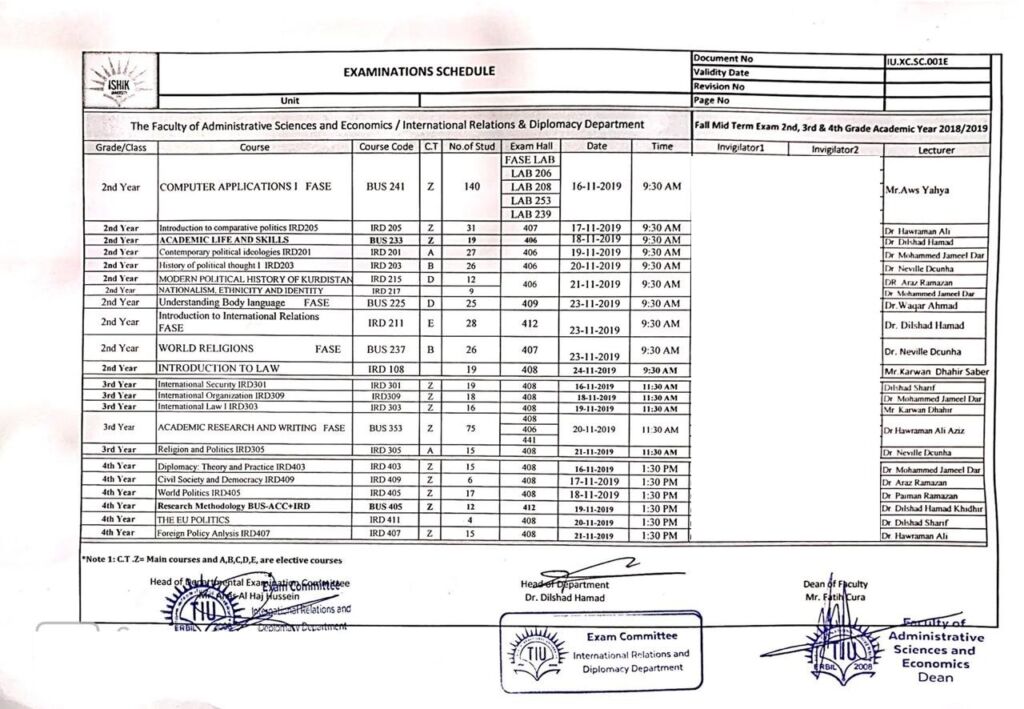 The following subjects Midterm Exams are specifically will be informed after the examination period, during the regular classes.